Frequently asked questions
General Questions
What does ScaleVR do?
---
We provide Virtual Reality solutions for businesses to reach out to their customers in an engaging way. We also have a SaaS based platform, that allows anyone to create and share their own VR experiences.
---
What is the problem that you are solving?
---
Three years ago, our team started exploring the use of Virtual Reality for enterprises. We started working with organizations to provide customized VR solutions. Working with more than 30+ companies, we understood that Virtual Reality cannot be used for business at scale because of its high cost of development and time consuming process.
---
How does ScaleVR solve this problem?
---
Using a unique SaaS based platform, we enable enterprises to adopt VR at scale. Our platform is a simple and affordable solution, that democratizes the use of Virtual Reality for industry. All the magic happens in the back end, where we have complex algorithms that convert VR development from months to minutes. Our platform has already proven use cases in the following markets: 1. RealVR - create and share immersive Real estate and Tourism experience 2. EduVR - for immersive classroom education 3. AutoVR - for R&D teams to collaborate in VR 4. ProductVR - for product teams to collaborate and work efficiently
---
Why are we uniquely qualified for this business?
---
Working with more than 30 organizations including governments, we have built a team of VR experts, industry veterans and software developers who are dedicated and excited to work on building the next digital revolution. We have learnt the requirements from our customers in each industry and using our deep understanding of this industry, we can democratize Virtual Reality for masses.
---
How has ScaleVR funded itself till date?
---
In India, we started our company in 2016 (Touchwizard Technologies), and provided digital agency services to organizations, and the revenue from these projects funded the company. We have generated more than $300k till date. Recently since we started our platform development, we have raised $20,000 from Friends and Family. We also are backed by Startup Bootcamp accelerator in Dubai.
---
What is the team composition?
---
We are a team of 10 full time members and 12+ part time members, who are composed of VR experts, industry veterans, software developers, AI engineers, and growth hackers. Each one of us, love what they do, and are committed to building an exciting future for all of humanity.
---
---
Virtual Reality Market
What is Virtual Reality?
---
Virtual Reality is this fast growing digital technology, that takes you from the real world into a digital world, to make you feel as if you were truly there.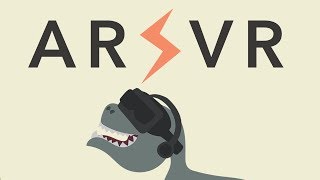 ---
Why Virtual Reality?
---
This is the next digital revolution. There are numerous facts and even movies (Ready Player One by Steven Spielberg) that show how Virtual reality will change our lives. Companies like Facebook and Google are investing billions of dollars to make Virtual Reality scalable.
---
How is this different from AR, MR and XR?
---
Virtual Reality (VR) - Taking physical (real) world to digital world Augmented Reality (AR) - Taking digital world to physical (real) world Mixed Reality (MR) - where physical and digital world co-exist Extended Reality (XR) - Comination of all above technologies, along with machine interfacing Here is an article that can take you deeper: https://medium.com/@northof41/what-really-is-the-difference-between-ar-mr-vr-xr-35bed1da1a4e
---
Is ScaleVR also into Augmeted Reality (AR) and Mixed Reality (MR)?
---
There are lot of terms being used in the industry right now, from Virtual Reality (VR), Augmented Reality (AR), Mixed Reality (MR), and Extended Reality (XR). We want to clarify that though all these sound different, for a technology company like us, it is kind of the same approach. We have done projects in AR and MR, which use a similar workflow to VR. Thus, as a company, we are confident to work on this digital revolution without fearing which of these reality will be the next big thing.
---
---
Deeper Questions
What about the competition?
---
Virtual Reality is an emerging field and the competition dynamics change on an everyday basis as there is no market leader yet, (like Facebook of Social media or Google of Search), but here are few companies that we feel are in the same path as we are: 1. InstaVR: http://instavr.co They provide a platform for anyone to create VR experiences. 2. Facebook: https://www.oculus.com Facebook we see more of a collaboration than competition, but Facebook strategy is to develop VR applications that are social and can be scaled to business 3. ClassVR: http://www.classvr.com ClassVR provides high quality classroom VR experiences 4. Hiver Lab: http://www.hiverlab.com/ Building platform for VR experiences 5. Matterport: https://matterport.com Provide high quality immersive real estate experiences
---
How are we different?
---
Our platform has the following competitive advantage - Easy to use VR platform
- Virtual reality experience at a fraction of the cost
- Immersive Sales tool allows sales teams to use VR effectively
- Automated VR development ensures shortest deadlines
- Extended Business model to provide promotion, hardware sales and service
---
How do we make money?
---
We make money by subscription fee on our platform which starts from $50/month. We also make money by providing customized development and hardware consultancy.
---
Who are the founders and how did they come together?
---
Our founder team have known each other for more than 10 years, and have been friends since then. When we started our careers, we understood that we had a common desire to work on ground breaking technologies. We started this company with an intention to work on something new and exciting. As far as our experience is concerned, we learnt most during our entrepreneurship journey. 1. Srinath Kandala - CEO - Has 9 years experience in Marketing, sales and handles new business development 2. Sunder Jagannathan - CTO - Has 6 years experience working in Virtual Reality, AI, and building startups 3. Arvind Kumhar - COO - Has 5 years of experience in International markets and operations planning.
---
---
Why Invest
How much funding are we looking for and for what?
---
We are looking for a total of USD 1.5 Million dollars, to gain market leader position for enterprise VR in UAE. Our main usage of funds are to: 1. Product Development: $400k 2. Marketing: $300k 3. Operations: $500k 4. New market development: $300k
---
Why Invest in ScaleVR?
---
We are a dedicated team, who have successfully run the business for more than 2.5 years, without major funding. Our single most priority is to build sustainability, and thus are very professional when it comes to fund management. ScaleVR has potential for high growth due to the following reasons: 1. Our product and platform is built on a growth and scale model 2. We are backed by Smart Dubai Accelerator in UAE which gives us access to a strong network of enterprises 3. We have a team of VR experts, industry veterans and software developers who can match with the speed of competition in this space. 4. Very organized and well balanced team who believe in a common goal of being the best 5. Strong understanding of this space and building successful companies
---
How does the roadmap look like?
---
We had an exciting journey so far, including acuisition offers, building high quality immersive experiences for our clients, and being recognized as one of the top companies in Virtual Reality by Government of India. Moving forward our plan is to become no.1 VR platform for enterprises, similar to how Adobe is for designers. Moonshot project: We are also working on automation VR project (Project Virtual Sapiens), that will bring the world closer than ever. It will also be a game changer in the VR industry. Already built a prototype version of this. Get in touch for more details on this project.
---
What will I get in return for this investment?
---
Based on our current growth model, we expect to grow our valuation to USD 30 million dollars by end of 2019. We are also planning to schedule our Series A in 2020, at a valuation of USD 60 Million, providing an option to exit for the current investors at 10X growth.
---
---
If you have any specific questions or would like to schedule a meeting, kindly get in touch with us using the following form!